There's no denying it, the oversized t-shirt, and all the room they give us to move about in, have become a staple in our wardrobes. And it comes as no surprise as these floaty pieces can be a comfort on the days we need it, and can be styled up or down, ready for every activity.
For working out and rest days, we're a big fan of the comfort and versatility of the oversized t-shirt style. It's come a long way since the humorously huge '90s 'fit, but without a shadow of a doubt, the oversized tee is here to stay!
How do you like to wear them?
...
Tied in a knot!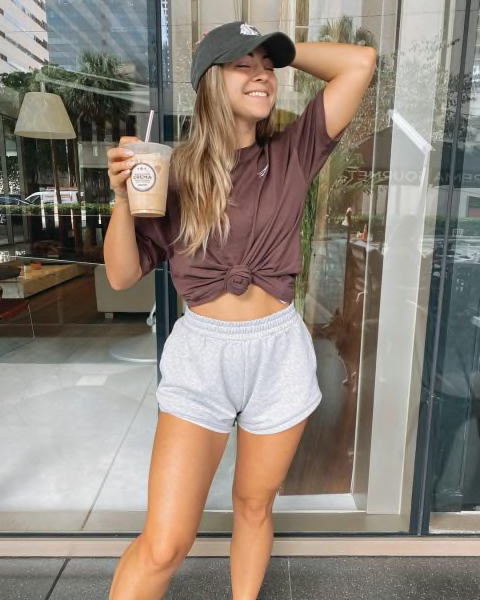 It's a simple step, but one that instantly transforms your workout look. The excess fabric on an oversized t-shirt provides the perfect base to bring forward and twist and tie into a knot to create a fun cropped style. Perfect for those days where you want something a little loose on the top, but still want to show off your figure - just tie your baggy tees up and just like that you get the best of both worlds.
The tuck-it-under-your-sports-bra trick